Rogers Dedicated Services
Transportation Solutions For Today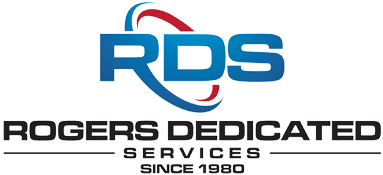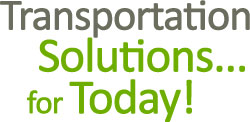 Your salesman just closed his biggest contract of the year, manufacturing has completed the product and it's on the loading dock for pickup and delivery. Now your investment, reputation and the final step to a successful completion of the sale lies in the hands of a third party shipping company.
If your transportation provider has ever caused you a restless nights sleep, you need Rogers Dedicated Services (RDS.)
For more than 30 years, Rogers Dedicated Services has prospered by delivering on its commitments. Our superior dedicated contract carriage service level is validated by the fact that we derive over 40% of our revenue from customers who have made Rogers Dedicated Services a key component in their transportation and logistics solution for more than 20 years! Regardless if you have one truckload to move, or if you contract with Rogers for long-term transportation management, you can rest comfortably that your customer will be satisfied.
Much of the service success at Rogers can be attributed to the loyalty and tenure of its employees. Since 1980 Rogers has operated with a tandem dispatch team that combines 48 years in the industry and a truck driver pool, 20% of whom have been with Rogers more than 6 years, rest assured that knowledge and experience will never be an issue.
Likewise, the Rogers sales team is packed with industry experience. Request a quote from Rogers today to discuss your logistics needs and let us prove how dependable performance will enhance your customers' loyalty and increase your sales.
Dedicated Contract Carriage - Transportation Solutions for Today!
Exactly what you need
RDS can provide anything from one-time/first time truckload shipments to supplying your entire outsourced fleet needs. We provide on time truckload deliveries with courteous, uniformed drivers. If you like your experience with us, we can build a mutually beneficial plan to move all of your freight that eliminates the risk and liability that is inherent with operating your own fleet. As a customer of Rogers you will get steady capacity, predictable costs and an optimized distribution network.
Reduce your transportation costs
We listen carefully to your needs while trying to find the most cost-effective method of shipping your cargo. We can optimize your transportation program with custom engineered logistics, carrier management or on-site management. We can even help convert your private fleet.
Supplying efficient and economical private fleets
A successful logistics model is more than simply earmarking trucks and drivers. You need someone who understands your unique needs, someone who will commit the assets and people, to serve as an extension of your business. With the most up-to-date tracking equipment in the transportation industry, we are able to keep our finger on the pulse of a fleet; every turn, every destination, every aspect.
A commitment to safety
Throughout our history, RDS has focused on safety and using the latest available technology. We are committed to be at the forefront of compliance, using in house experts and comprehensive training to help ensure our drivers are well prepared. All of our truck drivers have the hazardous materials' endorsement on their CDL, making us one of the few remaining freight company's that can seamlessly run your hazmat.